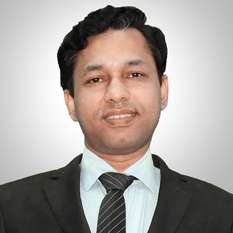 CA Pushpam Chourasia
Faculty Member
A graduate in commerce & a member of ICAI and ICSI.
Cleared both CA & CS simultaneously in first attempt with more than 70 marks in all practical subjects.
A vast experience of Financial Management & Cost Accounting & Audit in practical life.
A teaching experience of 9 years.
He is a visiting faculty of ICAI & reputed management Institute (MBA Programmer).
Focuses on conceptual clarity from exam point & its application in real life situations which helps students to score exemption in the subject.
Known for his expertise in his core practical subjects of Accounts, Costing & Financial Management.
His creativity in teaching style with simplified approach makes subject more interesting.