Opportunities don't happen,
you create them
JOIN WEBINAR
Success is sweet, but the secret is sweat.
Put in hard work today for a bright future.
CAPS ACADEMY
MITKARY SIR'S CAPS ACADEMY
UPCOMING BATCHES
Success is never an accident
CA P. H. MITKARY
CAPS Academy began its journey with a modest beginning to provide coaching for students of Chartered Accountancy courses. As one of the Co-Founders, CA P.H.Mitkary has been instrumental in developing a successful alternative for learning to students who were preparing for professional examinations in commerce stream viz. CA & CS as well as management stream. Today, CA P.H.Mitkary Sir is the Principal Faculty and Managing Director of CAPS Academy.
For more than 30 years, the faculties have been instrumental in shaping careers of thousands of professionals. CAPS Academy was the only institutional level learning centre for professional courses, where it began setting benchmarks of quality teaching and has resulted in success for its students.
Successful Students Every Year
Key Highlights of CAPS Academy
All who have accomplished great things professionally have had a goal which seemed impossible to achieve; but they had fixed their gaze on the goal to achieve it no matter what and overcome all the obstacles in their way to success!
Recent
Reviews
from our Loving Students
I am very thankful to CAPS for creating a strong foundation. CAPS really helped me to grasp Technical
concepts in a very Lucid manner & imparted a sense of discipline which is very essential to achieve any
success. I am very thankful to all the faculties of CAPS.
I am thankful to CAPS for constant motivation and all the faculties for their personal efforts. Effective
teaching skills made me develop fascination for subjects. Also CPT syllabus made me familiar with the
subjects. I expresses my heart felt thanks to Virag Sir and Vrinda Madam and all the faculties of CAPS.
I'm glad that I took the right decision and joined CAPS. Because the teachers of CAPS focus on
conceptual clarity which is a must.. Mitkary sir's examples, Virag Sir's teaching technique and Darshan
sir's motivation has always helped to go through hard things.. Proud to b a Capsian..!
All faculties in CAPS focuses on concept and in exam hall only one thing works THE CONCEPT I read 100%
from CAPS study material. Notes of all 7 subjects were just awesomeee…..
CAPS ROCKS…..!!!!!
CAPS is a catalyst in this journey which has made me Committed and Aspired me to Perform and make
my way to Success.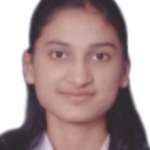 CAPS is where I learned and grew in all dimensions. The teachers at CAPS are driven purely by the
motive to selflessly deliver and to teach by building up concepts which go a long way. I owe it to CAPS
for moulding my approach towards studies
CAPS helped me in achieving conceptual clarity & thus improving me on the practical front of the
syllabus. This Institute believes in creating Professional competence and imbibing ethical values to help
achieve success professionally as well as academically. I am extremely thankful to all the faculties for
helping me throughout XI, XII, CPT and IPCC.
CAPS, An Institute that makes a Student to believe in oneself. Joining CAPS for the preparation of CA-CPT
Exam was great experience. I want to express my deep sense of Gratitude towards my respected
teachers who have always been a great support to the students. I learnt a lot from them. I not only
developed myself in Academics but also developed a positive approach towards life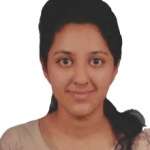 Choosing the right coaching classes for CS foundation was one of the most difficult decision for me. Now
when I look back I'm happy to have taken the right decision to have joined CAPS. The teachers here are
very dedicated and co-operative. They inspired me to work harder everyday and I thank them for
believing in me. They are one of the driving forces behind my success. Thank you CAPS.
Mitkary Sir's CAPS Academy Blazing an unparallel trail….. Mitkary Sir's CAPS Academy is a pre-eminent commerce coaching institute...
Mitkary Sir's CAPS Academy Blazing an unparallel trail….. Mitkary Sir's CAPS Academy is a pioneer institute in commerce coaching...